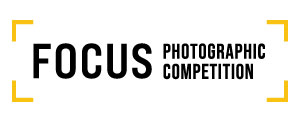 The FOCUS local history photo competition is back for 2023 with cash prizes for the best amateur photographs.
This year's theme 'Remnants and Ruins' asks for present-day photographs showing aspects of the district's history through the remnants and ruins of the past, either literally or thematically.
A great place for entrants to start is to photograph rarely-noticed remains of buildings, roads, structures or former natural features that are still visible to curious eyes. There are categories for both street-level and drone photography.
If entrants wish to play with the concept of Remnants and Ruins in a more artistic way, that's most welcome! Your challenge is to combine that approach with the need for at least some identifiable history hook (so a close-up photo of a flower petal, for example, with no other context would not meet the criteria).
If you have questions, staff at Birtwistle Local Studies Library are happy to answer them. Email Birtwistle@armadale.wa.gov.au 
Only photos taken within the borders of the City of Armadale will be accepted.
BONUS CATEGORY: the Pre-2000 'open historical' category asks for scans of photographs taken prior to 2000. Open your old photo albums and show us how our district looked decades ago! 
Prizes
'Remnants and Ruins' street-level category: 
Winner: $350
    
Runner-up: $250
 
'Remnants and Ruins' drone category: 
Winner: $350
 
Runner-up: $250 
 
Historical Pre-2000 scans category: 
Winner: $350
 
Runner-up: $250 
Who can enter?
This online-only competition is open to all amateur photographers 18 years and over who are residents of Western Australia. Please read the Terms and Conditions for more information.
Key dates
| | |
| --- | --- |
| Entries Open | Wednesday 1 February 2023, 12.00am (AWST) |
| Entries Close | Friday 31 March 2023, 11.59pm (AWST) |
| Winners contacted by | Friday 28 April 2023 |
Digital Images Only
JPEG format, Minimum 1MB, maximum 15MB. Please use no digital enhancement other than cropping, resizing or reasonable adjustments to tone. 
Entering this competition
READ THE FULL TERMS AND CONDITIONS.
Enter as many photographs as you wish. Each photo must be submitted separately via the online entry form (activated 1 February 2023). A confirmation email will be sent to you for each entry.

Please re-name your image file in this format:
Surname_TitleOfPhoto (e.g Smith_BlueBuilding)

By submitting an entry, entrants accept the Terms and Conditions of the competition.
Again, if you have any questions, please call (08) 9394 5185 or email Birtwistle@armadale.wa.gov.au.