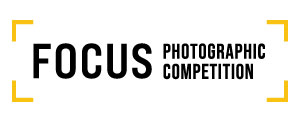 The FOCUS local history photo competition is back with cash prizes for the best amateur photographs.
This year's theme 'Industrial Strength' asks for new photos taken in the three Industrial areas within the City of Armadale.
The location map of the district's three Industrial Areas is a useful resource for entrants.
BONUS CATEGORY: the Pre-2000 'open historical' category asks for scans of photographs more than 21 years old. Open your old photo albums and show us how our district looked decades ago!
Prizes
'Industrial Strength' street category:
Winner: $350     Runner-up: $250
  
'Industrial Strength' drone category:
Winner: $350     Runner-up: $250
Historical Pre-2000 scans category:
Winner: $350     Runner-up: $250
Who can enter?
This online-only competition is open to all amateur photographers 18 years and over who are Western Australian residents. Please read the Terms and Conditions for more information. 
Key dates
Entries open on Tuesday 1 Feb 2022 and close Thursday 31 March 2022. Winners will be contacted by Friday 29 April 2022. 
Digital Images Only
JPEG format, Minimum 1MB, maximum 15MB. Please use no digital enhancement other than cropping, resizing or reasonable adjustments to tone.
Entering this competition
READ THE FULL TERMS AND CONDITIONS. 
Enter as many photographs as you wish. Each photo must be submitted separately via the online entry form (activated 1 February 2022). A confirmation email will be sent to you for each entry.
Please re-name your image file in this format: Surname_TitleOfPhoto (e.g Smith_BlueBuilding)
By submitting an entry, entrants accept the Terms and Conditions of the competition. 
If you have any questions, please call (08) 9394 5185 or email Birtwistle@armadale.wa.gov.au.